Kombinieren Sie die Honigschleuder mit der besten Unterstell-Siebkanne die sich nicht verstopft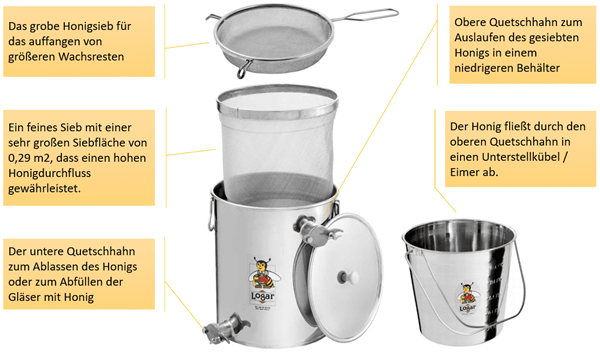 The under-sieve with a sieve that does not clog up!
With a 4-honeycomb to 6-honeycomb self-propelled or a radial spinner for 9 honeycombs, you can usually work a full day before the fine sieve must be cleaned.
How to choose the right honey extractor?
You need a honey extractor, but do not know exactly which? The Logar Company has honey extractors for all kinds of beekeepers - from those for whom beekeeping is a hobby to those who make their living with it. In the following, we will give you information about the extractors, so you can find the most suitable one. If you still are not sure, please contact us. We help you to choose a honey extractor and guarantee that with our help you will receive 100% the right honey extractor.
Please send us an e-mail to info@honigschleudern.eu and send us a completed form for the measurement of the frames.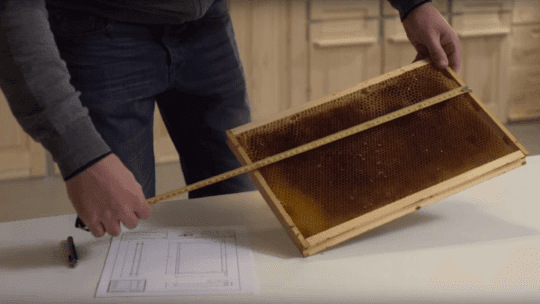 3 main types of honey extractors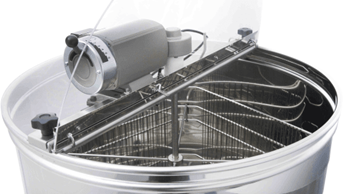 Tangential honey extractors - for hobbyists
Tangential honey extractors are the most universal, because they are suitable also for the extraction of frames of the largest dimensions. That's why they are best for hobbyists beekeepers. During extraction, the frame is positioned tangentially in relation to the barrel to allow honey to drain more easily. Also available are extractor baskets without the middle axle, which makes it possible to turn the frame around without taking it out from the basket.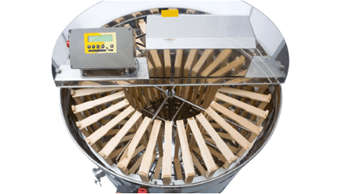 Radial honey extractors - for low-height beehive frames
Radial extractors are a perfect solution for beekeepers with low-height beehive frames. The frames are placed vertically around the axis in the basket, similar to the spokes on a bicycle.The centrifugal force and the natural tendency of the cells during rotation ensure that both sides of the frame are emptied simultaneously. In other words, it is no longer necessary to turn the frames in the honey extractor.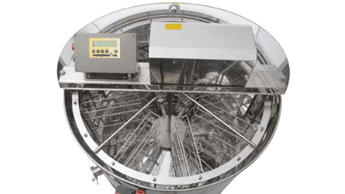 Self-turning honey extractors - for larger beekeeping
Self-turning honey extractors are intended primarily for beekeepers who deal with the extraction of viscous honey. Their main advantage is the self-turning of frames during the extraction process, which allows the entire process to be carried out completely automatically. During extraction, the honeycomb is within the cassettes, which protect it from getting damaged.
3 drive types for the honey extractor
How to choose the drive for the honey extractor?
There are three different drives available for the honey extractors:
Manual drive intended for smaller honey extractors
Motor drive intended for medium sized honey extractors
Fully automatic drive intended for larger radial honey extractors and for self-turning extractors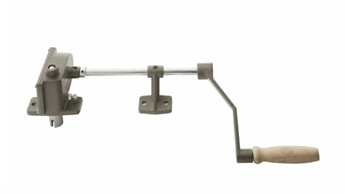 Manual drive
The manual drive gear is recommended for smaller-sized honey extractors and is the most cost effective option. By turning the handle to the right the basket gets rotated and by turning it to the left the basket comes to a stop.
Check out all honey extractors with manual drive >>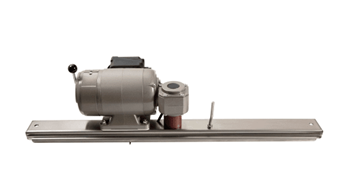 Motor drive
Motor drive is recommended for radial and larger honey extractors. The motor is an AC motor. With the regulating lever, you determine the direction of rotation and the speed to the right and left steplessly. The power plug is a "Schuko plug".
Check out all honey extractors with motor drive >>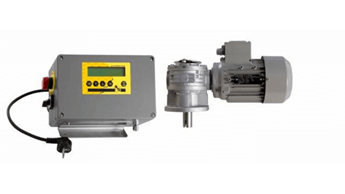 Fully automatic drive
We recommend the fully automatic drive for self-turning and larger radial honey extractors. It makes possible for the entire extraction process to take place automatically and independently. Automation features eight pre-set programmes that can be changed at will. The drive is extremely quiet. The power plug is a "Schuko plug".
Check out all honey extractors with fully automatic drive >>
Produktempfehlung: Bienenkorridor zur Verhinderung von Räuberei​
Geprüfte Wirksamkeit gegen Räuberei bei Bienen.
Der Bienenkorridor wird bei Gefahr der Räuberei in das Einflugloch des Bienenstocks eingesetzt und die Bienenfamilie ist Geschützt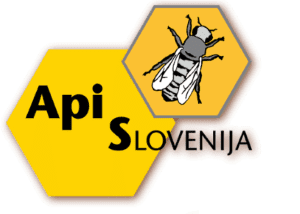 Wir haben ein altbewährtes Konzept der Vorbeugung von Räuberei bei Bienen genommen, es verbessert und ein innovatives Produkt entwickelt. Unser Bienenkorridor wird auf der Imkermesse ApiSlovenia 2018 als eine Innovation vorgestellt.
Die Probleme mit der Räuberei sind endlich vorbei!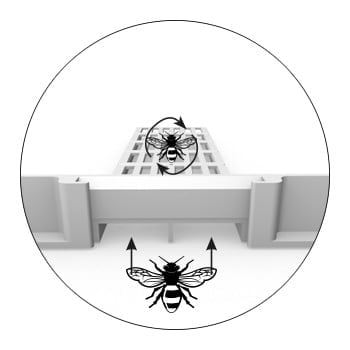 Grundwirksamkeit
Der Korridor schneidet Angreiferinnen den direkten Weg zur Honigwabe ab und nimmt ihnen die Orientierung, so dass sie sich im Kreis drehen. So können die Wächterinnen sie leichter vertreiben.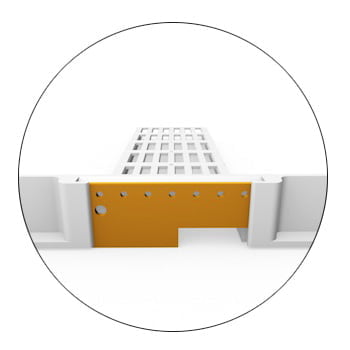 Erhöhte Wirksamkeit
Die Wirksamkeit wird zusätzlich erhöht, indem der Korridor zur Hälfte mit der Verschlussplatte verschlossen wird.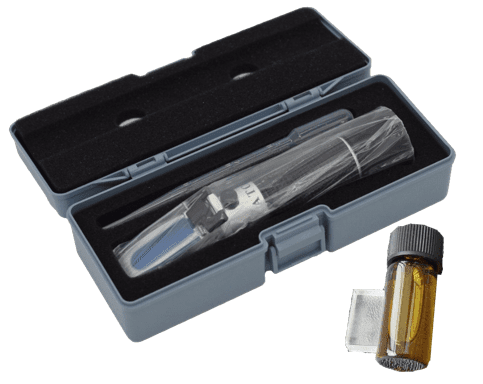 Unser Sonderangebot: Sie erhalten ein Honig-Refraktometer mit 70% Rabatt
wenn Sie in unserem Online-Shop eine Honigschleuder bestellen!

Anstatt 85,04 CHF zahlen Sie für das Qualitäts-Honig-Refraktometer mit automatischer Temperaturkompensation (ATC) nur 25,51 CHF.
Aber das ist noch nicht alles! Mit dem Refraktometer erhalten Sie noch die Kalibrationsflüssigkeit gratis dazu.
Das gibt's nur bei uns! Greifen Sie zu!